To find our wines in Manitoba...
Go to LiquorMarts.ca.
Enter the wine you want in the Product Quick Find field & click Go!.

Click on the wine listing.

Choose Availability to bring up a complete list of stores with the wine.
Enter in your postal code and click Apply to narrow down the results.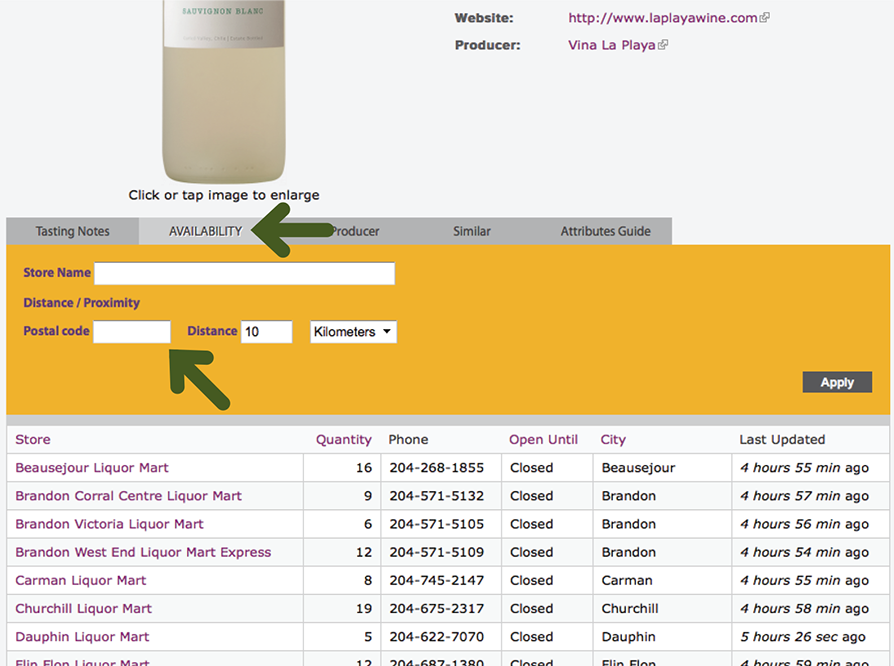 COPYRIGHT© 2020 CELLAR STOCK IMPORTERS INC.